Quality Awning Products & Service
Delta Awnings provides commercial solutions for outdoor coverings. Some of the uses of our commercial products include outdoor dinning areas, outdoor kiosks, staging areas, and more. When you choose Delta Awnings you are making a sound business decision that will attract customers to your shop by offering protection from the elements, outdoor seating, and brand recognition with your logo.
We will match your color and window scene with custom work to ensure that your company image is flawless. Our consulting and design services ensure well crafted additions to your business that will last for years to come. Skip the noise and headache of alternatives by choosing the common sense option, Delta Awnings. Take a closer look at our products and services, then call us to see what we can do for you.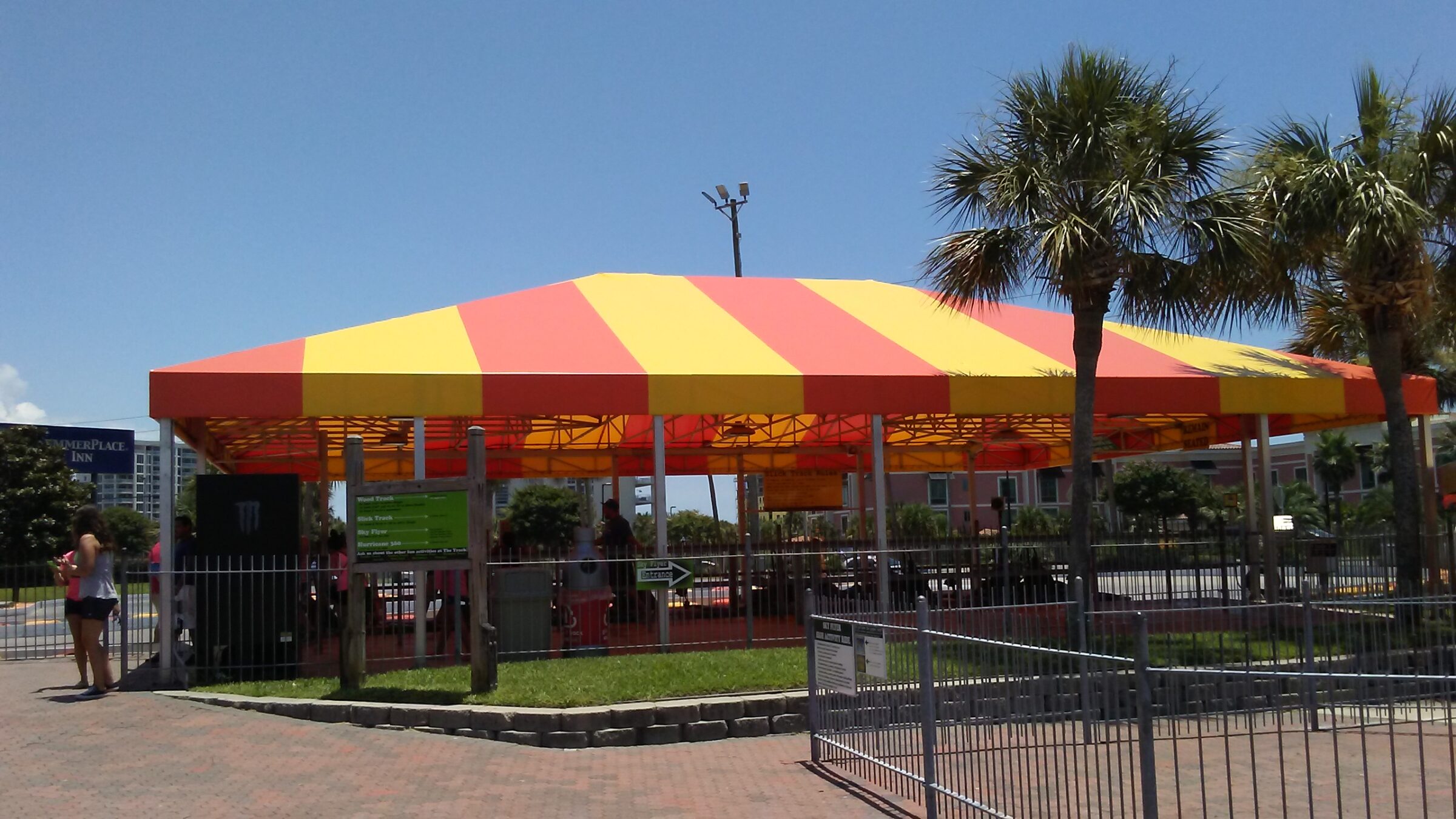 Stand-Alone Awnings
Staging areas for performances or more permanently placed outdoor areas can benefit greatly from our commercial products. The time and cost compared to other forms of construction are far lower. Time of project completion is greatly reduced and total cost of ownership is less in the long and short term. We design and build sturdy structures that prove reliable resistance to storms and the elements. The lower cost of our products and services compared to brick-and-mortar construction comes from efficient planning and engineering, not from using blow-n-go construction practices or cheep materials. There is nothing flimsy about our work or products.
Outdoor Dinning
We have extensive experience in creating beautifully relaxing outdoor environment, including outdoor dinning ares. Maximize the seating space of your establishment without major hurdles, bloated costs and the huge headaches of brick-and-mortar construction. Outdoor dinning is always in style, always popular and a great way to attract more customers. Adding shutters to your project is an excellent addition to a project like this and provide even more versatility to your dinning area overall. Take a moment to read more about our shutters.