Flexible Awning Solutions
Retractable Awnings are perfect for areas with a multitude of uses. BBQ on your porch under clear blue skies, then take advantage of your Retractable Awning in the same space to dine outside in the shade. An advantages of Retractable Awnings are that they can be closed before storms, helping them to last longer than many other low cost options. Retractable Awnings are also one more great way to reduce your energy costs according to the US Department Of Energy.
Pergola Awnings
We provide Awning products by Sunair that combine beautiful design and functionality. The products can be used for projects on the exterior of the home or as stand-alone coverings for your outdoor living spaces. In particular, Pergola Awnings by Sunair are a top-notch option. The Pergola line offers remote control operation, optional stand-alone framework, or can be mounted to a structure. Bug Screens are a great addition for a pest free outdoor space or a zipper screen to make it comfortable even in the winter months.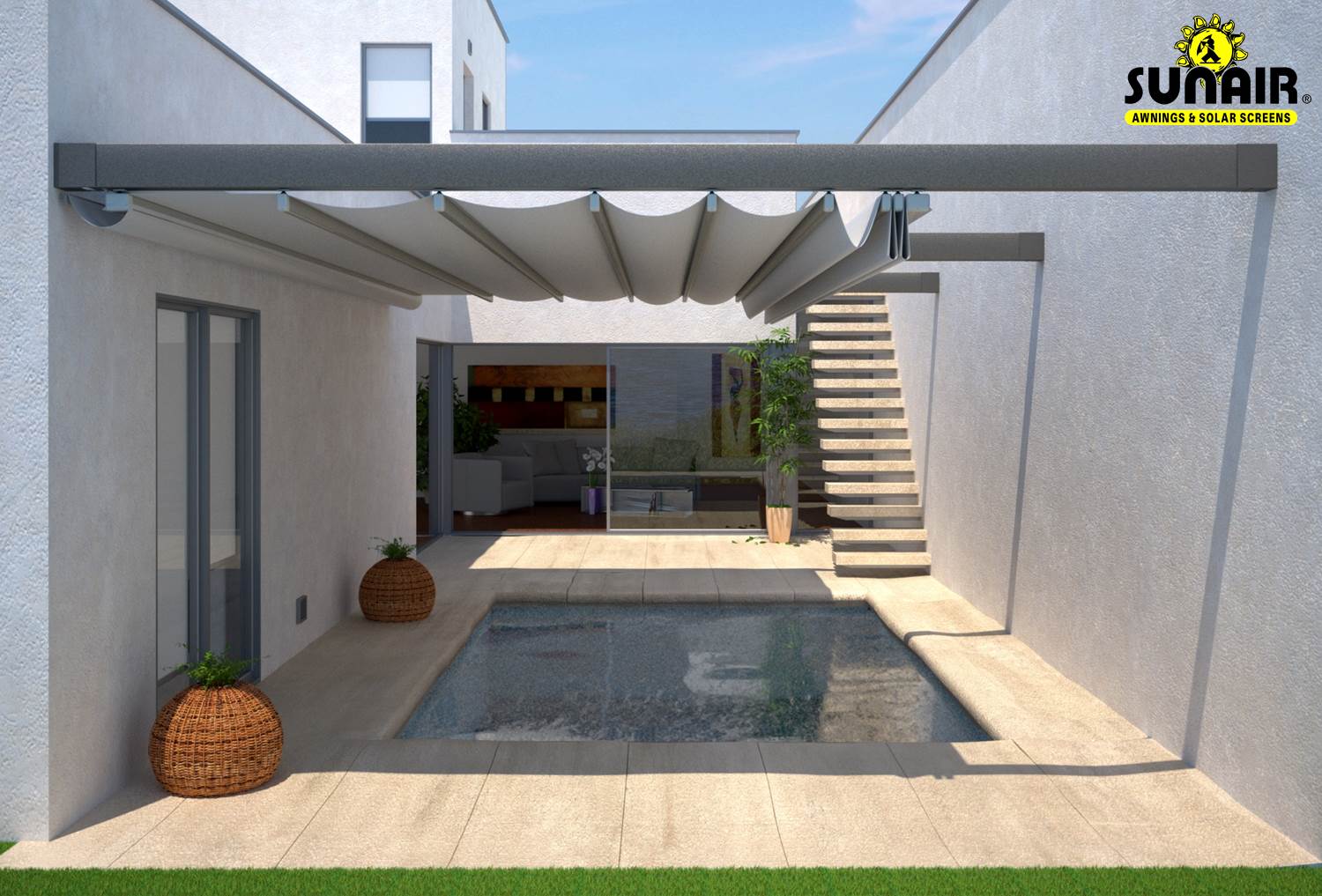 Deck & Patio Awnings
Delta Awning provides Deck & Patio Awnings. Durable construction using aluminium and steel, combined with high quality acrylic fabric, this product is made to work reliable, year after year. There are hundreds or colors and design combinations to choose from, as well as sizes to fit your project needs. Add Outriggers to your Sunair Awning for extended coverage of larger areas.
Call For A Free Consultation
Let us guide you to the perfect products and assist you in bringing your project and ideas to life. There are many options and more options for those options but we can clear the air and help you envision the perfect answer to your Awning questions. It's your space, let us help you get the most out of it. Call us today and make an appointment for a free consultation. We can't wait to hear from you!